Officials from Dominion Energy and the Metropolitan Washington Airports Authority (MWAA) recently gathered with federal, state, and local leaders to celebrate the commencement of the Dulles Solar and Storage project at Dulles International Airport. Set to become the largest renewable energy initiative ever developed at a U.S. airport, this project holds great promise for advancing clean energy solutions.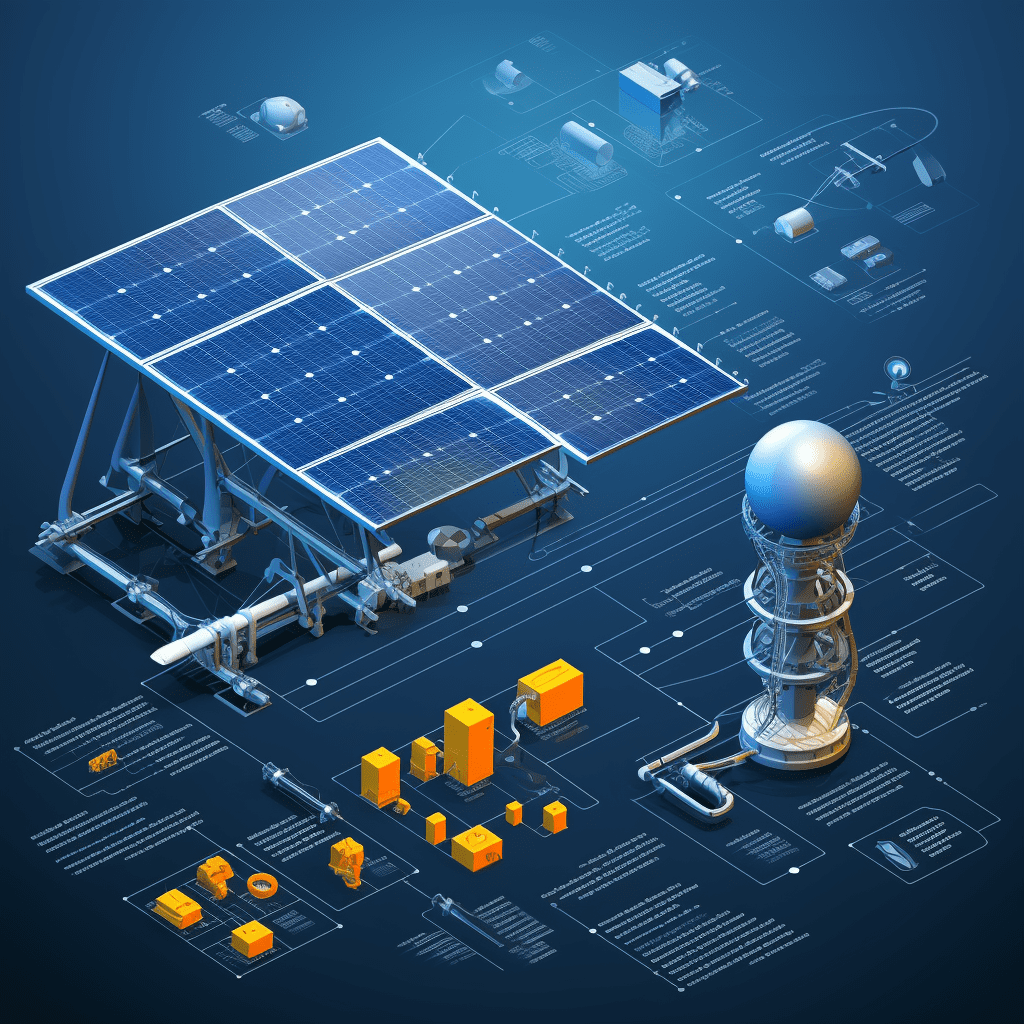 Located in the southwest corner of Dulles International Airport, the Dulles Solar and Storage project aims to generate up to 100 megawatts (MW) of solar energy and store up to 50 MW of power. This impressive capacity will be sufficient to power over 37,000 Virginia homes with clean energy, benefiting both the environment and local communities. Furthermore, the generated energy will be utilized to serve Dominion Energy Virginia customers.
Dominion Energy, through its "all of the above" strategy, aims to combine renewable energy with energy storage to deliver reliable and environmentally friendly power to its customers. The company's President and CEO, Bob Blue, expressed his excitement for the project, highlighting its symbolic importance in the transition to clean energy and its visibility to the millions of travelers passing through Dulles Airport each year.
The collaboration between Dominion Energy and MWAA extends beyond renewable energy generation. As part of the project, two solar carports will be installed at Dulles International Airport to partially power its facilities. Additionally, Dominion Energy will supply 18 electric transit buses, 50 electric fleet vehicles, and electric vehicle charging stations for Dulles operations, furthering their commitment to sustainable transportation solutions.
In terms of economic impact, the Dulles Solar and Storage project is expected to create over 300 jobs and generate approximately $200 million in economic activity, benefiting Loudoun County and the surrounding region. Construction is set to commence in late 2023 and is projected to be completed by late 2026.

The project has received approvals from various federal and state agencies, including the U.S. Department of Transportation, Federal Aviation Administration, and Virginia State Corporation Commission. These endorsements underscore the commitment to clean energy and sustainability demonstrated by Dominion Energy.
This groundbreaking project not only showcases the immense potential of renewable energy in airport settings but also serves as a significant step towards Dominion Energy's ambitious goal of achieving Net Zero emissions by 2050. By integrating renewable energy generation and storage, this initiative paves the way for a more sustainable future and sets an example for other airports and organizations seeking to reduce their environmental footprint.
Overall, the collaboration between Dominion Energy and MWAA at Dulles International Airport represents a significant milestone in the renewable energy industry. With its potential to transform a major transportation hub into a sustainable energy powerhouse, this project is a testament to the potential of clean energy and its role in building a greener and more resilient future.