POWER A NEW WORLD
OEM / ODM LITHIUM BATTERY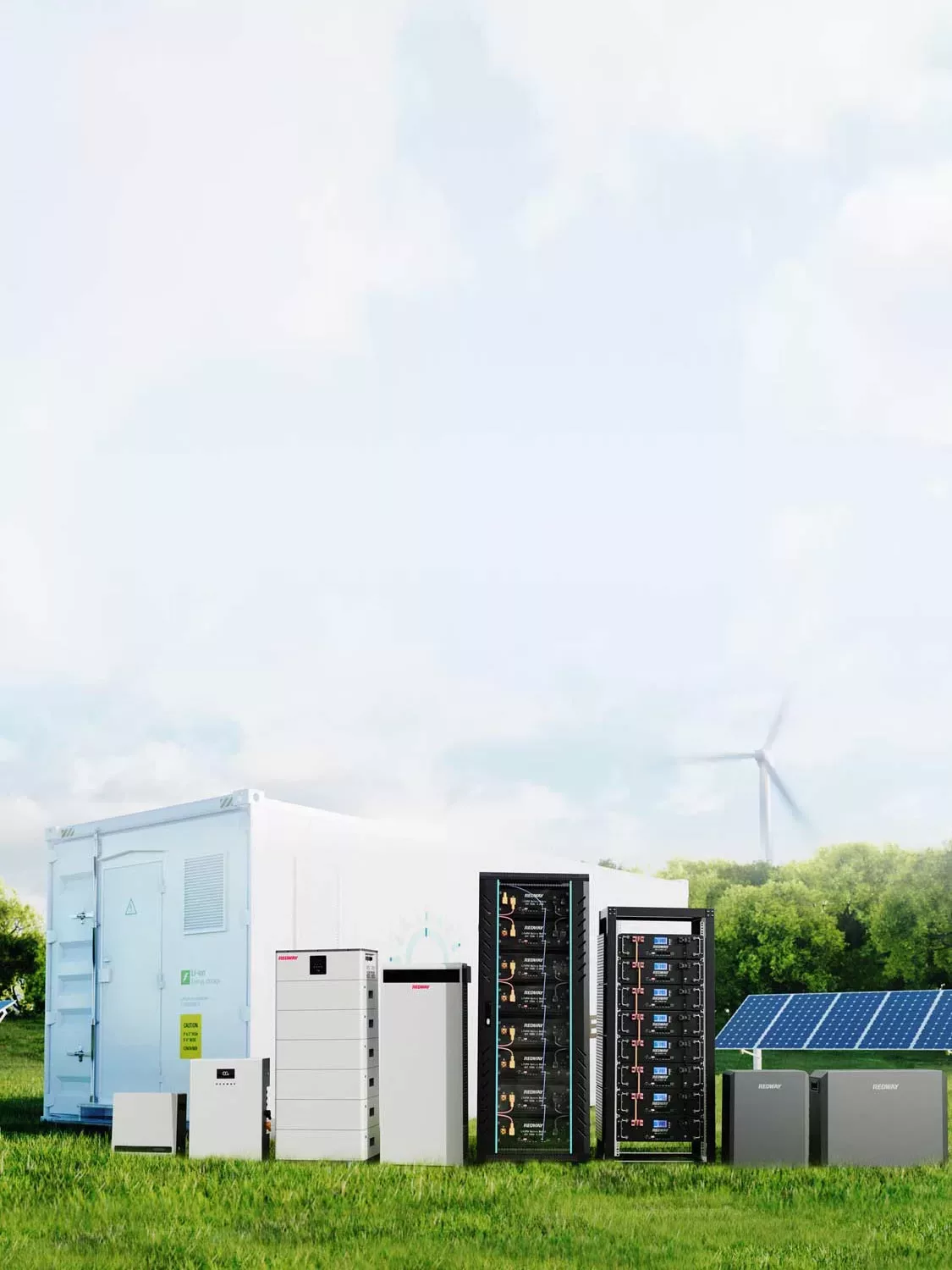 Redway Battery is a comprehensive and full-industrial-chain energy group that specializes in producing lithium-ion battery products and takes the lead in the industry of new and clean energy. Since our foundation, Redway Power has been dedicated to "bringing green power to the world" by providing outstanding energy services. Redway Power strives to be the most respected international clean energy group through innovations and our constant pursuit of excellence.
Since 2012, Redway Battery has maintained a corporate philosophy that is characterized by entrepreneurship, innovation, competition, and transcendence. Today, Redway Power has established a solid foundation in the industry of lithium LiFePO4 and NCM batteries and has 2 production bases and 1 R&D Center in Shenzhen, Donguang and Sichuan. Redway Power began to formally deploy its Energy Storage Battery business in 2012. Taking Energy Storage Battery systems (cell, module, BMS, and PACK) as the core of the product, the upstream extends to key links such as mineral raw materials and battery cell, while the downstream extends to electric vehicles, energy storage battery, and industrial applications battery, forming a business blueprint for the integration of entire industry chain. With the integration and applied technology of lithium-ion battery energy storage, Redway devotes to energy power, network Energy, residential energy storage, and portable energy storage areas. The company is all for the purpose of meeting the diversified energy demands of customers, delivering integrated energy service solutions, such as lithium-ion battery energy storage products, smart hardware solutions, energy investment & operation etc.
Through years of development and with the efforts of an experienced international sales team in Shenzhen, Redway Power's green lithium battery products have been sold to clients all over the world. On one hand, Redway Power has actively explored and upgraded its residential energy storage production lines and core equipment, and actively explored the available solutions for intelligent manufacturing and digital manufacturing in the new energy industry. On the other hand, it has committed to building an industrial Internet platform to accelerate enterprises' digital transformation. Redway Power has established a testing service platform on enhancing product quality, extracting the generality technology in the industry, and participating in the national formulation of the industrial standard.
Redway Battery has launched the talent strategy of "cultivation first, introduction second"to gather top talents in the industry to build an efficient and excellent management team. Courage to take responsibility and give back to society is Redway's responsibility. Redway has always believed that "client's satisfaction is our eternal pursuit." Redway will unremittingly create an ecological platform for the new energy industry so that new energy can better serve humankind, and strive to make perfect products.
Our Mission
Our mission since day one has been to create the most innovative, eco-friendly power storage solutions to untether individuals, families, Industrial/commercial establishment and societies. We aim to empower our users with meaningful innovation, helping people across the world to live, dream, and explore without limits.
How It All Started?
Everyone deserves the right to access power. We started out in 2012 with a group of battery engineers who had a vision to power a new world — actively transitioning the world from outdated power sources to a future of sustainable, renewable power. Today, as a energy storage power and renewable energy company, Redway Battery leads the way forward with industry-leading power storage solutions and solar battery technology.
From a Start-up to One of the Leading Manufactures of Energy Storage Battery - Redway Battery
Established in 2012, Redway Battery has grown from a start-up to a global player. Today, over 200,000 famalies worldwide rely on Redway Battery energy storage lithium battery. The high quality and reliability, the smart BMS units, and the deep cycle long-life rechargeable lithium-ion battery are now providing energy storage solutions in Europe, North America, Asia, and South Africa too. We want every home to use the sun's energy power.
Sustainable Development Governance Structure
Sustainability Management Committee
Chair: President and CEO (1)
Members: Leaders of each working group (6)
Sustainability Working Groups
Committed to becoming a global leader in clean energy with digital and intelligent solutions and services, ushering in the global energy transition.
To provide global customers with advanced digital and intelligent technology solutions in clean energy through technological innovation, helping to achieve sustainable development goals.
Customer-focused, integrity-based, and innovation-driven for excellent solutions and services; take social responsibility and create value for customers, employees, shareholders, and society.